THINGS TO DO IN ALACATI: ATTRACTIONS AND ACTIVITIES
Wondering what to do in Alacati? The Alacati offers a variety of attractions. Fill your days with beach surfing, or city-cultural hopping and shopping or relax on the seaside, or taste delicious gourmets. Here are some of the popular Alacati attractions and activities.
ALACATI BEACH
Many activities can be done on Alacati beaches, which are the apple of the eye of the summer holidays. First of all, you can enjoy sunbathing on your sunbed and taking enough vitamin D, and then swimming in the uniquely beautiful and clear sea. Of course, it's not enough. Many more activities are waiting for you at Alacati beaches.
SURFING-PADDLEBOARDING-SURF SCHOOLS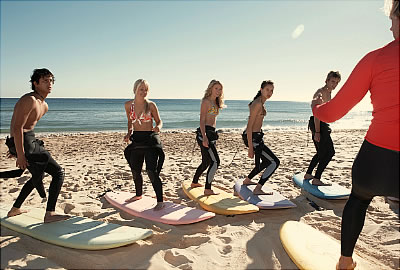 Another activity that can be done in Alacati is surfing. Alacati's beaches, sea, wind are suitable for many types of surfing such as paddleboarding and windsurfing. That's why it continues to be a frequent destination for surf lovers. If you're on vacation and want to learn to surf by being influenced by the surfers, you can find many surf schools here.
SPORT FISHING-TOURNAMENTS
If you are a fishing enthusiast, sport fishing is practiced in Alacati. In these international fishing tournaments, many people who love to fish meet and try hard. In the tournaments, there are many categories such as the biggest fish, the most fish, women, children.
PORT ALACATI MARINA – SAILING – YATCHING – BOAT TOUR
How about sailing to the bays with a yacht in Alacati's marina? You can rent a yacht and enjoy this beautiful sea. Or you can join the boat tour and go to the sea both by socializing and in accordance with your budget.
WINDMILLS PARK
By going to Alacati Windmills Park, you have the chance to watch this town with a wonderful view. There are souvenirs and even an open-air theater on this hill. It would not be nice to leave Alacati without seeing this historical place from the 18th century.
CULTURE-ART (DEGIRMENALTI & KIRLI CIKI SANAT GALERISI)
If you want to see a few artistic things besides traveling, Kirli Ciki Art Gallery is for you! This art gallery, which contains many antiques and gifts, is located in Cesme, Alacati. If you want to see pieces of the cultures of the people who lived here in the past, that place is waiting for you.
OASIS AQUAPARK
Oasis Aquapark is one of Alacati's largest water parks. If you are looking for some entertainment after enjoying the serene beach of Alacati, you should go here. Fun slides, pools and water shows will allow you to create the most entertaining moments of your holiday.
EATING
Many streets and fast foods that have become synonymous with Alacati will accompany you on your holiday. If you want, enjoy eating in a luxury restaurant, or eat in a small shabby place on the street. The flavors we would recommend you to eat are Kumru, pudding, stuffed squash blossoms. Don't end your holiday without tasting these tastes.
BIKING
How about enjoying the pleasure of biking on the streets of Alacati? You can rent a bike or join biking communities. Biking will be fun both as a sport and in the cool of the evening on hot summer days. Thus, there will be no streets of Alacati that you have not seen.
WALKING
It is a privilege to walk the streets of Alacati after dinner. You can explore this town with ice cream in your hand on cool summer evenings. It will help you both digest your food and get rid of the burning heat of the day and cool down a bit.
SHOPPING
Shopping has always been indispensable for us. Especially in Alacati, it is possible to both leave a memory for yourself from this holiday and make your loved ones happy with handmade bracelets, necklaces or antique items.
FARMERS MARKET
If you want to benefit from the most natural and freshest vegetables and fruits of Alacati, going to the farmers market will be the biggest favor you can do for yourself.
NIGHTLIFE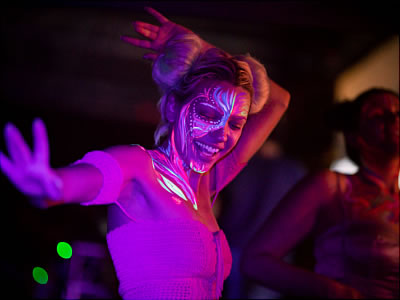 If you came on vacation, of course, you will have fun. Alacati, which has a very active nightlife, offers you many places to drink. Find a club with suitable music and witness the nightlife of Alacati.